Reviews and recommendations are unbiased and products are independently selected. Postmedia may earn an affiliate commission from purchases made through links on this page.
Article content
On Sunday, Oct. 15, WordFest will hold a special "group therapy" session at the DJD Dance Centre.
On the final day of the five-day literary festival, dubbed The Imaginairium, author and psychologist Mary L. Trump will be among those featured in the session. Trump is more than qualified, of course, and not only because of her chosen profession. She is also the author of Too Much and Never Enough: How My Family Created the World's Most Dangerous Man, which is about her uncle Donald Trump; and its followup, The Reckoning: Our Nation's Trauma and Finding a Way to Heal, which is about her country overcoming the presidency of Donald Trump. So she knows about family dysfunction … and trauma. She will be joined by Alexandra Auder, who wrote the memoir Don't Call Me Home, which chronicles her life as the daughter of a Warhol superstar growing up in the Chelsea Hotel; Metis author Cherie Dimaline, whose new novel, VenCo, is "deeply feminist" and centres on "contemporary witches on the rise"; and Susan Nielsen, author of the Young Adult novel Tremendous Things, which is about a teen outcast trying to negotiate and survive the humiliating realities of middle school.
Article content
"It's going to be a riot," says Shelley Youngblut, CEO of Wordfest. "We going to basically just talk about everybody's trauma and everybody's problems together. All of these people are very opinionated and they are going to be giving advice."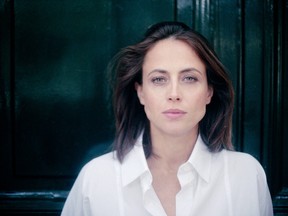 In fact, Youngblut says dysfunctional families and "understanding and overcoming the legacy of your family" is a theme that runs throughout the festival, which runs from Oct. 11 to 15. Included in the lineup this year is Toronto writer Kyo Maclear, whose Unearthing: A Story of Tangled Love and Family Secrets is a memoir about her relationship with her father. French literary superstar Anne Berest will be discussing The Postcard, which is also about family secrets. Toronto's Martha Baillie's There is No Blue is a book of essays that cover the death of her mother, her sister's suicide and her father's life.
"You are seeing a lot of that kind of writing and those kinds of themes," says Youngblut. "Sometimes we are taking them very seriously because it's a serious subject and sometimes we are having fun with it because we all come from unhappy, screwed-up families."
Article content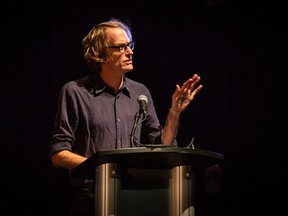 All Imaginairium events will be at the DJD Dance Centre or the Memorial Park Library. More than 50 writers will be featured over the five days, including authors such as Michael Crummey, comedian-turned-mystery-writer Brent Butt, Patrick DeWitt, Terry Fallis, Linwood Barclay and Dave Hill. But Youngblut says another focus this year will be on female writers.
"Independent of Greta Gerwig and Barbie, we already had the most feminist-forward festival I've ever programmed, because all the books are coming out from women," says Youngblut. "They are all female-driven. At all these events, you are just going to be surrounded by so many brilliant women."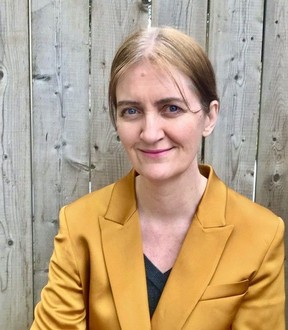 That includes Toronto writer Ashley Audrain, a New York Times bestselling writer who will be touring her latest literary thriller The Whispers; renowned author Mona Awad, whose latest book Rouge is described as a "horror-tinted gothic fairy tale; Emma Donoghue will be presenting her fact-based novel Learned By Heart; American journalist Susan Casey will discuss her non-fiction book The Underworld: Journeys to the Depths of the Ocean; and Cree writer Michelle Good will discuss her collection of essays Truth Telling: Seven Conversations About Indigenous Life in Canada. The lineup will also feature international superstars such as U.K. bestselling author Louise Candlish and Irish novelist Liz Nugent, as well as local stars such as Ali Bryan, Deborah Willis and Sharon Butala.
Article content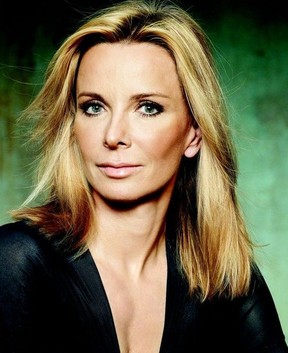 As in past years, the festival will eschew traditional panel discussions in favour of unique events and pairings of authors, including Deborah Willis in discussion with Patrick DeWitt, Brent Butt with Linwood Barclay and Sharon Butala and Lorna Crozier. The festival will also host a Writers Family Feud,  hosted by expat Calgarian Richard Kelly Kemick, that will find teams including Will Ferguson and his novelist son Genki, Amy Jones and her husband Andrew F. Sullivan and Heather O'Neill and her daughter Arizona competing with each other.
For a second year, the  O'Neills will also be hosting the "O'Neill Reads Talk Show," where the Montreal author of Lullabies for Little Criminals and When We Lost Our Heads and her daughter, a multi-disciplinary artist and author of Est-ce qu'un artiste peut etre heureux, will chat with Vancouver graphic novelist Johnnie Christmas, Toronto-based novelist Catherine Hernandez and illustrator, graphic novelist and Calgary expat Jillian Tamaki. Montreal-based singer-songwriter Patrick Watson will be the musical guest.
While there is no shortage of American and international writers on the roster this year, Youngblut says the festival is offering a healthy sampling of what she calls the "third generation of great Canadian writers."
"This festival is the flowering of the Emma Donoghues, the Michael Crummeys, the Terry Fallises and taking all the promise that has been so realized," Youngblut says. "You're looking at Mona Awad, you're looking at Katerena Vermette, you're looking at Zalika Reid-Benta, you're looking at Amanda Peters. It's just a Canadian fiction lovers paradise of a lineup."
Wordfest's The Imaginairium runs from Oct. 11 to 15. Tickets go on sale Sept. 7. Visit wordfest.com.