Article content
There are moments in time when it seems the energy world shifts on its axis.
This is one of those instances for the global oil and gas industry.
Article content
Oil prices are on the rise, touching their highest point of the year and topping US$90 a barrel Friday for West Texas Intermediate crude.
Demand for oil globally is setting records, just three years after the pandemic sent energy markets into a tailspin.
Article content
Industry capital investment, while going up, remains relatively muted, one of the rare times when scorching prices aren't accompanied by a significant spending boom.
High prices and rising demand can't overshadow seismic forces looming over the sector: the energy transition and the need to decarbonize.
As oil and gas leaders meet in Calgary for the start of the 24th World Petroleum Congress on Sunday — a gathering that has adopted the slogan "Energy Transition: The Path to Net Zero" — the industry finds itself in a predicament.
How can it keep meeting the growing appetite from consumers (and a world expected to add another two billion people by 2050) and significantly reducing greenhouse gas emissions, while attracting the necessary investment to make it all happen — and as some critics want to throttle back the sector?
"There is a whole bunch of uncertainty about how the existing energy system is going to transition to a lower carbon future without causing issues around pricing and energy security," says Richard Masson, chair of the World Petroleum Council of Canada, which is organizing the congress that runs through Thursday.
Article content
"There's not really a debate on where we are going. It's how do we get there and how do we get there as quickly as possible? In order to do that, you need the capital, the people and the policies to make it happen."
Federal Natural Resources Minister Jonathan Wilkinson, who will deliver the keynote address at the conference's opening ceremony on Sunday, says it's clear companies and countries that can produce oil and gas with lower emissions "are going to be the winners" in the transition.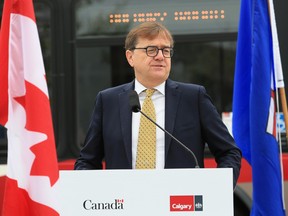 But it will require action.
"This is a critical moment in time for the oil and gas industry," he says.
"This is a critical moment in time, more generally, for this conversation around the issue of energy and, of course, climate change."
It is also a tumultuous time for both consumers and producers as issues are percolating around energy affordability and security — in the wake of Russia's invasion of Ukraine — while global concerns mount about the effect of a warming climate and the imperative to decarbonize.
"It feels like we might be at a strategic shift for the sector," says Kevin Birn, a vice-president with S&P Global Commodity Insights.
Article content
"The short-term outlook is incredibly secure — robust demand, robust prices. The longer term has been looking more and more uncertain."
Earlier this week, a report by the International Energy Agency (IEA) indicated worldwide oil demand is hitting record levels this year, expected to grow by 2.2 million barrels per day (bpd) to almost 102 million bpd.
That works out to almost 70,700 barrels every minute of every day.
"The data increasingly shows it is not the end of oil, but actually consumption still goes up," says energy economist and author Peter Tertzakian, who wrote the book A Thousand Barrels a Second in 2006 — when global demand sat around 85 million bpd.
"The consumer is saying — clearly with 102 million barrels a day — they're saying give me more."
While the short-term call is for more, more, more, the longer-term view is for less, less, less — emissions and production, according to forecasters.
The IEA secretary-general wrote this week the world is on the "cusp of a historic turning point," with demand for oil, natural gas and coal expected to plateau this decade.
Article content
The anticipated growth of electric vehicles means demand for oil is on track to peak before 2030, while gas use will also fall later this decade because of increases in renewable power and Europe's shift away from Russian gas, Fatih Birol wrote in the Financial Times.
These forecast drops still aren't enough to put countries on track to limit global warming to 1.5 degrees Celsius, and it will require "stronger and faster policy action by governments," he noted.
Birol's column prompted the Organization of Petroleum Exporting Countries (OPEC) to issue a withering response, calling it an "extremely risky and impractical narrative" to dismiss fossil fuels or suggest they're at the beginning of their end, which often comes with calls to stop investing in new developments.
"It would lead to energy chaos on a potentially unprecedented scale," OPEC secretary general Haitham Al Ghais said in a statement.
Chaos in the energy markets isn't new, as those in the industry know only too well.
The oil shocks of the 1970s, the shale revolution earlier this century and the pandemic in 2020 have all fuelled past upheaval.
Article content
Any reverberations in prices at the pumps or in monthly heating bills can quickly garner public attention — something that's unfolded over the past 18 months.
Tertzakian, who has written about past industry transformations, views this shift somewhat differently, dubbing it the "disorderly transition."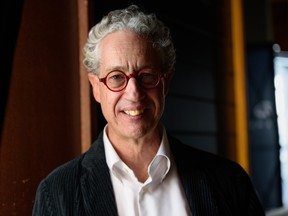 The catalysts are environmental concerns and climate change, but there are also geopolitical and economic factors in the mix, "leading us to an overwhelmingly policy-driven transition," he says.
"The problem with this is it becomes so complex that decision-makers who want to allocate capital to carbon capture or hydrogen or whatever, they don't know how to handicap the risks anymore. It's so complicated," he said.
The Calgary conference also takes place as a meeting of the UN Climate Ambition Summit in New York next week will focus government, business and civil society leaders on the task of cutting emissions more quickly.
Earlier this month, UN secretary general António Guterres declared that with the hottest summer on record, "climate breakdown has begun . . . surging temperatures demand a surge in action."
Article content
"If we look around us, in terms of what has happened in Canada this summer with forest fires . . . one would have to say none of us are doing enough right now. We have to accelerate the urgency of our efforts," says Wilkinson.
On Thursday, Wood Mackenzie released a study that projected the planet is on a trajectory for a 2.5 degrees Celsius warming and no major country is currently on track to meet its 2030 emissions reduction target.
In its base case outlook, the energy consultancy expects oil demand will peak at 108 million barrels per day in 2032 and fall to about 92 million bpd in 2050. (Under a different scenario that would limit global warming to 1.5 degrees, consumption would plunge to 30 million bpd by 2050.)
"Oil and gas will play a key role in energy markets as they transition to a lower carbon future," says David Brown, Wood Mackenzie's director of energy transition scenarios.
"Markets and governments have learned a lesson that you cannot phase out oil and gas too quickly, due to the impact on consumers and prices."
Some oil and gas producers are investing in new technology such as direct air capture technology and hydrogen as they seek to cut emissions; others are planning for carbon capture, sequestration and storage projects.
Article content
For example, in Canada, the world's fourth-largest oil producer, a group of large oilsands producers has big plans.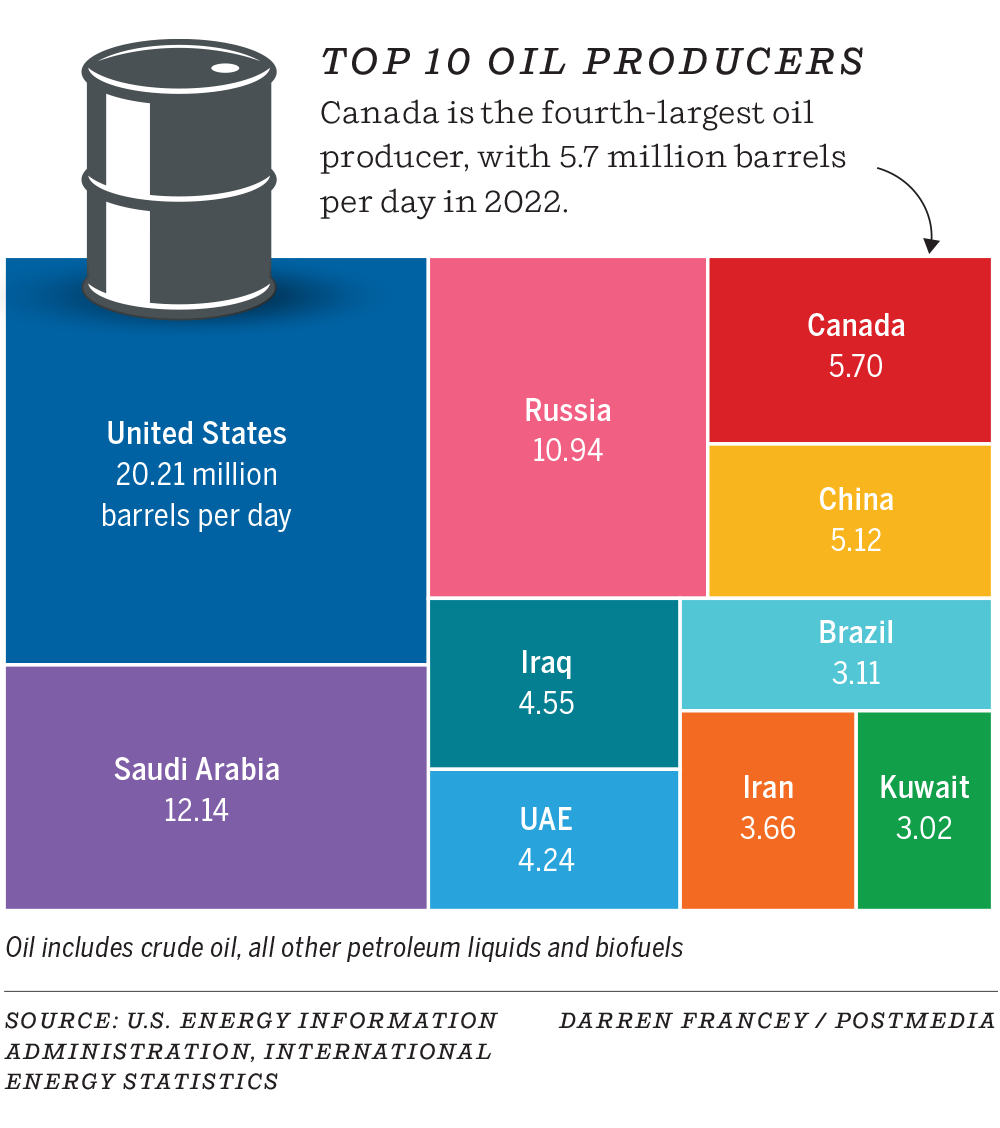 The Pathways Alliance has proposed a $16.5-billion project to build a CO2 transportation pipeline connecting multiple oilsands operations to a storage hub in northeastern Alberta.
"The whole oil and gas industry, globally, writ large, is pivoting now rapidly to a lower carbon future," says Pathways president Kendall Dilling.
"As we look out decades, we see that you have to be competitive on cost, and carbon, to be providing barrels into that market."
However, critics believe the industry is too focused on current price volatility.
Companies aren't yet investing enough to prepare for the longer-term trend that oil consumption will inevitably fall, said Sara Hastings-Simon, director of the University of Calgary's master of science in sustainable energy development program.
"The writing is on the wall, in terms of the contraction of the industry and the products that it produces," she says.
But Shell Canada president Susannah Pierce believes the issue of energy affordability and energy security is often missing from the conversation.
Article content
"We are in the middle of the energy transition, it is not going to be smooth, it's not going to be linear," Pierce said.
"You might want to call for an end to oil and gas, but the reality is the economy of the world is still very much based on oil and gas . . . we need to have a balanced transition off of it, so it won't happen overnight."
At the World Petroleum Congress, Masson anticipates much of discussion will examine the different strategies companies are taking to cut emissions while striving to meet the energy demands of consumers.
Calgary set to host World Petroleum Congress

Varcoe: Heads of Saudi Aramco, ExxonMobil, OPEC coming to Calgary for World Petroleum Congress
"It will be the dominant issue," he adds.
"It's a question of pace. We're trying to find ways to move the energy system to a low carbon future and do it responsibly along the way."
Chris Varcoe is a Calgary Herald columnist.