'In all of the major tech markets, including Silicon Valley, this term is used freely,' said Technology Minister Nate Glubish
Get the latest from Chris Varcoe, Calgary Herald straight to your inbox
Article content
Software engineer.
Who would have guessed those two little words would have caused such an enormous kerfuffle in Alberta over the past year?
Article content
After months of conflict, consultation and even litigation over the term, the Alberta government decided Monday to let technology firms use the job title, such as when they're looking for prospective employees.
The decision came after the Association of Professional Engineers and Geoscientists of Alberta (APEGA), which regulates the engineering profession in the province, opposed the tech sector adopting the term.
Article content
However, after talking with both sides, the UCP government made a clear-cut decision, introducing changes Monday to the Engineering and Geoscience Professions Act.
It will let technology companies use the title software engineer to attract workers, and be included on employees' business cards or posted on their social media accounts.
"In all of the major tech markets, including Silicon Valley, this term is used freely. But Canada is unique in restricting the use of this title. And up until today, Alberta's regulator has been the most aggressive at restricting its use," Technology Minister Nate Glubish told reporters.
"This has caused significant hardship for Alberta's tech sector, causing many tech companies to have to begin hiring outside of Alberta to meet their growth demands."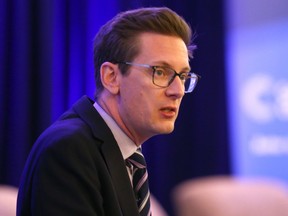 The issue came to a head last year after the Council of Canadian Innovators (CCI), a national business group representing domestic tech-sector companies, issued an open letter to Premier Danielle Smith. It called on the government to let its members use the job title as firms seek to recruit more workers.
Article content
Tech firms contend they need to be able to advertise for software engineers — instead of programmers — as it is a widely-used term that potential employees will search for when scouting for a job. Without being able to use the title, they could lose out on recruiting some workers.
(It even led to a legal tussle between APEGA and Edmonton-based Jobber, a large tech firm that had used the term in its job advertisements, playing out in a Court of King's Bench in September. No decision in that matter has been made yet.)
Organizations that regulate engineers in Canada have long maintained there are important rules and legislation in place detailing precisely who can use the engineering title.
Under the existing Alberta Engineering and Geoscience Professions Act, only a professional engineer, licensee or permit holder can use the word "engineer in combination with any other name, title, description, letter, symbol or abbreviation" to indicate that they're an engineer.
"You would not want someone to operate on you in the province if they are not licensed by the College of Physicians and Surgeons of Alberta," Jay Nagendran, APEGA chief executive officer, said in a news release last fall.
Article content
"By that same token, you do not want someone designing your pacemaker or self-driving car if they are not a licensed engineer. That puts people's lives at risk — something APEGA takes very seriously."
Related Stories
Alberta to loosen rules around use of 'software engineer'

Is a software engineer an engineer? Fight between tech companies, Alberta engineering regulator lands in Edmonton court

Varcoe: Trouble over titles — tech sector asks premier to weigh in on spat over software engineers
Yet, the term software engineer is utilized across the tech sector and it makes sense for the government to let the term be embraced by companies, said Cam Linke, CEO of the Alberta Machine Intelligence Institute (Amii).
"M.D. is regulated, but there's a Rug Doctor out there and nobody's heart is getting steam cleaned," Linke said in an interview.
The province has "listened to what (is) a very common-sense argument, from an industry that is growing rapidly," he said.
"This is an important development for the innovation sector in the province and will give companies and their employees the freedom to use titles that have long been universally accepted in the tech industry," Jobber CEO Sam Pillar said Monday in a statement.
Article content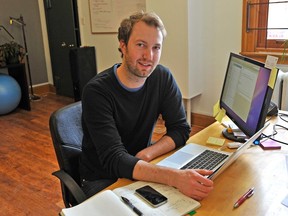 While the government opted to let the tech sector use the term, the amendments will reaffirm the title "professional engineer" can only be used by qualified engineers who are registered with APEGA.
And if software engineers are applying engineering principles in their jobs, they still need to be regulated, noted Advanced Education Minister Rajan Sawhney.
The CCI said Alberta is the first province to make such a formal recognition of software engineers as a position within the industry.
"We're obviously thrilled the Alberta government is moving forward with these changes. Talent is the jet fuel of the 21st century economy," CCI president Benjamin Bergen said in an interview.
In a statement Monday, Nagendran said the government's decision to remove title protection for the term software engineer stemmed from lobbying by the technology industry.
"We believe title protection is vital to preserving public safety and maintaining high standards of practise and ethics . . . We offered potential solutions during our discussions," he stated.
"The government decided to go in another direction."
Article content
The issue has bubbled over as the technology sector has grown rapidly in Alberta and across Canada.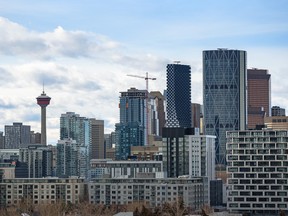 Between 2020 and 2022, Canada's tech sector employment increased by 16 per cent, or 150,000 positions, according to a recent report by CBRE.
Calgary saw a 61 per cent increase in jobs within the industry between 2017 and 2022, second among major North American centres, trailing only Vancouver. Edmonton also recorded strong growth, with employment shooting up 45 per cent.
Alberta's tech sector is booming and the government wants to ensure it continues, Glubish said.
"This is simply saying that for software engineering, that this is a title that can be used freely in Alberta because the tech sector is a global industry," he added.
"Tech talent can move anywhere in the world. And we want to make sure that they want to come to Alberta."
Chris Varcoe is a Calgary Herald columnist.