Reviews and recommendations are unbiased and products are independently selected. Postmedia may earn an affiliate commission from purchases made through links on this page.
Article content
Keith Urban had just entered into the audience at a packed Fort Calgary when he was asked to help facilitate a marriage proposal.
It was the final night of Country Thunder and, after some of the confusion had lifted, the country superstar eventually gave the microphone to a man (Craig) proposing to his girlfriend (Lorelei, think.) Presumably she said yes. Ironically, Urban followed this touching occasion with an acoustic take on the ballad You'll Think Of Me, an unusually anguished break-up tune for the amiable Aussie.
Article content
Nevertheless, the moment seemed to highlight the sense of community Urban managed top achieve Sunday night. After a weekend that featured a good number of newbie country bros who are being fed to country radio by the Nashville machine, it was refreshing to see veteran performer in his element with an electrifying set that highlighted his skills as a stadium rocker. It's not that Urban's material strays too far from what mainstream country is looking for — he has sold nearly 20-million records worldwide, after all — but his performances boast such impressive virtuoso musicianship and off-the-cuff charm that they always seem far less choreographed than a lot of country fare.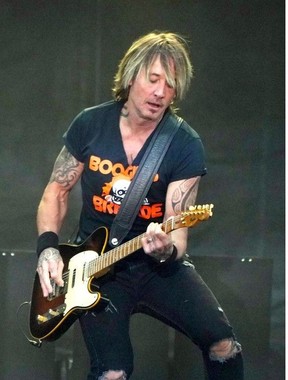 Urban's impressive fretwork was already centre-stage by the second song Sunday night. After an a capella intro leading to the anthemic Wild Hearts, Urban and his band launched into an energetic take on Put You in the Song, which quickly became a showcase for Urban's fiery guitar work and interplay with his band in an extended jam. It was the sort of thing that some artists may have saved for a climactic finale, but Urban and his band's energy really waned Sunday night during the hour-and-a-half concert.
Article content
The musical prowess on Put You in the Song was quickly matched, and perhaps surpassed, with a lengthy instrumental excursion that pushed Long Hot Summer into jam-band territory. The band also seamlessly meshed a snippet of Big Audio Dynamite's Rush into the anthemic Days Go By and Ed Sheeran's Bad Habits into Kiss a Girl. All this was within less than half-a-dozen songs.
While there may have been a lack of female country stars on the Country Thunder stage this year — only four of the 17 main stage acts were women — Urban paid homage and sang along to  footage to some of his more high-profile duet partners such as Carrie Underwood during a soaring take on The Fighter and Pink on One Too Many, He even gave a nod to Taylor Swift with a brief sampling of Anti-Hero as a lead-in to his 20-year-old hit Somebody Like You.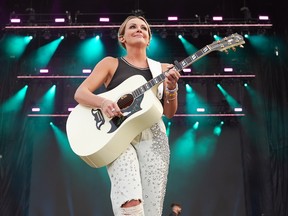 Prior to Urban's set, Kentucky singer-songwriter Carly Pearce offered an assured set that to have her bonding with female audiences members. "Where my ladies at?" she asked at one point. Many of her songs seem to be of the heartbroken or jilted-lover variety and Pearce's explanations of some of her songs' origins helped personalize done-me-wrong anthems such as Diamondback,  Next Girl, Easy Going and What He Didn't Do. Pearce's perceptive backup band were all dressed alike, which gave the proceedings a certain old-school Grand Ole Opry feel. While Pearce is essentially a contemporary country artist, her band's occasional acoustic-guitar and fiddle interplay did offer some near bluegrass vibes.
Article content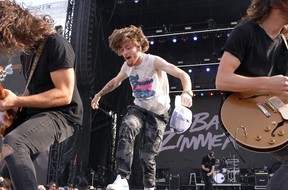 Sunday main-stage lineup was kicked off by Edmonton's Prairie States, followed by Georgia's Mackenzie Carpenter. Up-and-coming Nashville artists Nate Smith and Bailey Zimmerman followed. Smith has a pleasant voice and a knack for tasteful ballads, including a tender cover of Snow Patrol's Chasing Cars.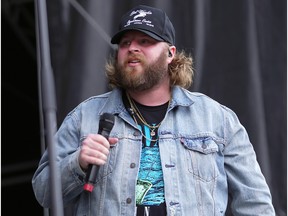 Zimmerman was certainly more of a spectacle. Flanked by a head-banging, frizzy-haired guitarist-bassist duo, the singer came bouncing on stage with a frantic energy. But there a definite disconnect between the wild abandon of his stage presence and the plodding mid-tempo tunes he offered. As entertaining as it was to watch all the fist-pumping, twirling and skipping, the energy couldn't topple the stubbornly bland flavour of his music. The fact that he set aside the final few minutes to offer a motivational speech about following your dreams — complete with a Bible verse, for good measure — didn't help the momentum, no matter how well-intentioned it may have been.
Urban, on the other hand, is such an old pro that his momentum never seemed forced. Neither did his devotion to the crowd. After closing the night with a rousing version of Wasted Time, the singer spent an heroic amount of time connecting with fans in the audience. In fact, when most had begun filing out of Fort Calgary, the cameras were still showed him in an impromptu meet-and-greet with fans. It was a perfect moment of genuine connection to end Country Thunder 2023.