Small region also known as Burgundy has a long history and great pedigree
Reviews and recommendations are unbiased and products are independently selected. Postmedia may earn an affiliate commission from purchases made through links on this page.
Article content
There are few wine regions more prestigious than Bourgogne, also known as Burgundy.
But one of my first thoughts as I toured the area earlier this year was how small it was. There are a bit more than 28,000 hectares of vineyards planted in the 230-kilometre-long region in east-central France. Consisting primarily of east-facing vineyards running down the Saone River valley – plus Chablis, a separate area northwest of the valley – Bourgogne boasts just three per cent of France's vineyards.
Article content
How did this narrow band of vineyards conquer the world, producing some of the most coveted bottles available? It all comes down to history and pedigree.
First, it's the birthplace of pinot noir and chardonnay — two of the most important wine grapes. The wine culture also started early there. The wine-loving Romans who conquered the area planted vineyards 2,000 years ago. Then, in the Middle Ages, Christian monks started to perfect winemaking as they needed good juice for religious ceremonies and the thirsty elite.
By the 1700s, particular plots of land were noted for producing wines with distinctive characteristics. Known as climats, these plots comprise some of the most prized vineyards in the world – with names such as Romanee-Conti, Montrachet and Corton. The more than 1,200 climats in Bourgogne are even on a UNESCO World Heritage List as places of outstanding universal value. The system of climats puts a laser focus on the importance of place, sometimes called terroir.
Part of the reason Bourgogne wines draw so much attention is because so many different producers make wines from the same small vineyard. That makes it seem like there's more wine out there than there actually is. There are lots of different labels, but not a ton of bottles.
Article content
This goes back to the French Revolution when the land was taken from the elites and given to the people. Families were now farming these prized areas. However a law created by Napoleon Bonaparte led to the fragmentation of many of the plots. Known as the Napoleonic Code of 1884, it decreed that when the head of a family died, the land had to be evenly split between the heirs. Through the generations, this meant many vineyards were dissected into smaller and smaller portions. Now wine growers may farm just one or two rows of vines in a vineyard.
For a wine lover, trying wines created by different wineries in the same vineyard makes a terrific tasting adventure. With 84 appellations divided into four quality categories – Grand Cru, Premier Cru, Village and Regional – there is plenty to explore.
But the wines of Bourgogne do come at a price. Wine lovers the world over clamour for the best of the roughly 1.8 million bottles produced each year. And following a string of recent climate challenges – from early frosts to severe hail – production levels have been far below normal, leaving even less wine to go around.
Article content
On the positive side, quality is high. After tasting wines from the Maconnais in the south to Marsannay in the north, I found compelling wines at all price ranges. There is a diverse mix of large, historic estates and very small family enterprises. Everywhere we went, the focus was on quality, with an eye on sustainability.
Bourgogne is a region that can be as simple or complex as you want. Just dive in. Here are a couple of wines that stood out on the trip.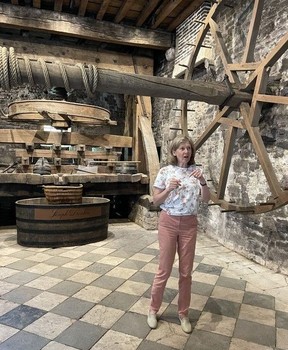 Joseph Drouhin
2021
Drouhin Vaudon Chablis
Bourgogne, France
One of the historic wine families of France, the Drouhin's produce wines up and down Bourgogne, including Chablis, located about 140 kilometres northwest of Dijon. The winery, now managed by the four great-grandchildren of Joseph Drouhin, played a key role in the rebirth of Chablis in the 1960s. Many vineyards had been abandoned for decades after being decimated by phylloxera. Now the chardonnays of Chablis are highly sought after.
The entry-level Chablis from the Drouhins boasts terrific life, with bright flavours of lemon, cream and lime, with saline notes and a touch of almond. Both estate fruit and purchased grapes are used in this wine. A harsh frost that hit the region in 2021 cut production about 80 per cent below normal, said winemaker Veronique Boss-Drouhin during a visit to the family's historic cellar in the village of Beaune.
Article content
Price: About $50. Look for it at 5 Vines Wine, Craft Beer and Spirits, Aspen Wine & Spirits, BSW Liquor, Cap Liquor, Co-op Wines Spirits Beer, Crowfoot Wine & Spirits, New Discovery Fine Wines and Spirits, Olympia Liquor Store, Vine Arts, Willow Park Wines & Spirits and Wine and Beyond at Signal Hill.
Drink: In the next five years. Shellfish or roast chicken would be terrific pairings. Cork; 12.5 per cent alc./vol.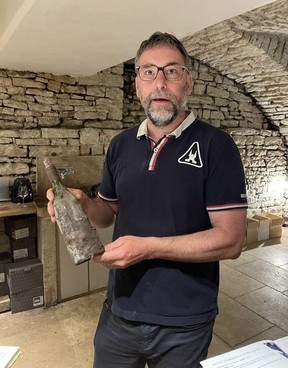 Domaine Pavelot (Jean Marc et Hughes)
2020
La Dominode Premier Cru
Savigny-Les-Beaune, Cote de Beaune, Bourgogne, France
A family winery since the French Revolution, Hugues Pavelot now manages the property located in Savigny-Les-Beaune, taking over from his father Jean-Marc.
The family originally operated a self-sustaining farm with cattle, other agriculture and vineyards. It wasn't until after the Second World War that the family started selling wine to others. Now, the domaine consists of 17 hectares of vineyards that were certified organic in 2021.
La Dominode is one of Pavelot's seven Premier Cru holdings in Savigny-Les-Beaune. Almost half of the grapes for this pinot noir come from vines more than 80 years old, and you can see the effect. From the hot 2020 vintage, it's a beefy pinot noir with lots of firm, ripe, firm tannins and flavours of black cherry, mocha, black licorice, plum, baking spice and vanilla.
Article content
Price: About $85. Look for it at Richmond Hill Wines and Market Wines.
Drink: In the next 10 years. We witnessed the age-ability of Savigny-Les-Beaune when Pavelot opened a 1991 Aux Guettes Premier Cru pinot noir that was ethereal. Enjoy it with duck or Beef Bourguignon. Cork; 13.5 per cent.
Contact Darren Oleksyn at [email protected] or follow him on Instagram or X, the app previously known as Twitter. Looking for a specific wine? Because wine inventories are always in flux, it's a good idea to call a store to confirm they have it. A search on Liquorconnect.com can give you an idea of stores that have carried the wines.