Reviews and recommendations are unbiased and products are independently selected. Postmedia may earn an affiliate commission from purchases made through links on this page.
Article content
The spotlight is back on local filmmakers as the Calgary International Film Festival gears up for its annual event from Sept. 21 to Oct. 1.
The fest is back with several popular components including the Alberta Spotlight, Music on Screen and a return of musician Chad VanGaalen, (performing as Black Mold) with a live score to celebrate the 100th anniversary of The Hunchback of Notre Dame.
Article content
"This year's spotlight of Alberta content showcases one of the most diverse programs we have yet to display for what our locals are creating. We have a variety of World premieres from several first-time feature directors, whose previous experiences lie in shorts or acting, and who are now making a shift into directing," said Brenda Lieberman, CIFF lead programmer.
Featured films and web series run the game from documentary and horror-comedy to Indigenous and dance and include both Alberta and world premieres.
Nine entries are coming from Alberta filmmakers and their topics are wildly different. There's a film on climate change, another on urban legends, a murder mystery, a technology thriller, one on dangerous horse racing, and even a saga about the mysterious origins of a burger joint with a cult following.
The films are Aitamaako'Tamisskapi Natosi: Before the Sun, directed by Banchi Hanuse; Drop, directed by Ramin Eshraghi-Yazdi, Faultline, directed by Anna Cooley; Hailey Rose, directed by Sandi Somers; The Lebanese Burger Mafia, directed by Omar Mouallem, Romi, directed by Robert Cuffley; Tales from the Rez, directed by Trevor Solway and Colin Ahnahktsipiitaa Van Loon; The Ties that Bind, directed by James Reckseidler; Without Leaving Anyone Behind, directed by Sylvester Ndumbi.
Article content
The Music on Screen Series includes Cover Your Ears. Immediate Family, Joan Baez: I Am Noise; Kiss the Future; Patria y Vida: The Power of Music; and The Stones and Brian Jones.
The Hunchback of Notre Dame, accompanied live by VanGaalen, will run on Sept. 27 at 7 p.m. at Knox United Church.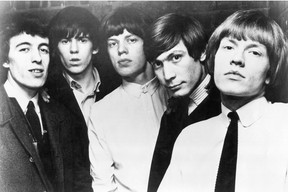 The Calgary Festival is also a celebration of the best in Canadian film with awards for an emerging filmmaker, best documentary and narrative feature. There are 14 entries for narratives and 11 documentaries ranging from the Vancouver NHL playoff riot in 2011 and Mr. Dress-Up to the National Ballet and toxic masculinity.
To learn more about all of the films or purchase tickets, go to CIFF's website at https://ciff2023.eventive.org/welcome.
The full festival lineup will be announced on Aug. 30 and the Canadian jury award winners will be named Sept. 25.