Reviews and recommendations are unbiased and products are independently selected. Postmedia may earn an affiliate commission from purchases made through links on this page.
Article content
On my third day at the Calgary Fringe Theatre Festival, I spent an hour with virtuoso solo performer Steven Morton, and then spent another hour with Paul Sussman as he tried to make sense of the crazy things he and other people believe, before spending a long part of the night with Martin Dockery and Andrew Broaddus as they tried to stop arguing long enough to put on a play.
Article content
When you spend any time with Calgary musical theatre artist Steven Morton, it doesn't take long to realize you are in the presence of genius.
Article content
In his current fringe show, Drag Me Kicking and Screaming, that realization comes little more than 10 minutes into his storytelling when Morton recalls auditioning, as a teenager, for a local community production of Peter Pan. The song he had prepared was You'll Never Walk Alone from the musical Carousel only to learn at the last minute, from another attendee, it was a song for a middle-aged woman and not appropriate for someone hoping to play Captain Hook. Morton changed the lyrics of the song and in his new show explains how he sang and staged it to impress the directors. It's difficult to know whether to applaud Morton's rich voice or his witty lyrics, but applaud and cheer the audience did.
Kicking and Screaming, like Morton's earlier fringe show, Drag Me to the Opera, is highly personal. It's an attempt to explain why it took him so long to follow his heart and become a musical theatre artist when he knew from a very early age that was all he wanted to do.
Article content
There were so many obstacles, starting with the money needed to take singing, dancing and acting lessons. Then there was his Mormon religion which saw theatre as a den of iniquity and his own closeted fears of being gay. Morton has songs to deal with each of these issues as well.
He sings an incredibly poignant rendition of I Don't Know How to Love Him from the musical Jesus Christ Superstar when a fellow pirate from Peter Pan kisses him at a party and uses What Do You Do With a B.A. in English from Avenue Q to describe his dilemma after getting a business degree. Morton sings one of his own compositions when he grapples with his sexuality as an adult and then uses the anthem Expressing Yourself from Billy Elliot to show how he felt when he got to play a drag queen in Theatre Calgary's production of Billy Elliot.
Morton is performing in the ATCO Performing Arts Centre at 1371 Hastings Crescent S.E. which is about 15 minutes away from Inglewood but being in his company for even just an hour is well worth the trek.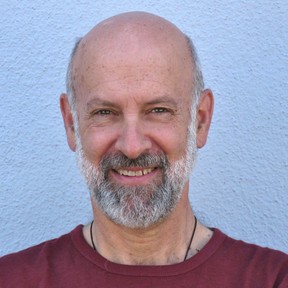 PAUL SUSSMAN GOES BEYOND MERE STORYTELLING
In his press materials for his solo show, Beyond Belief, Paul Sussman says he's going to look at some of the incredibly weird things people believe. For maybe five minutes, he does rattle off some wild conspiracy theories, but then turns the mirror on himself and looks at some of the weird things he believed and did.
Article content
He becomes his eight-year-old self to explain his fleeting belief in God, though claiming even at that young age he really couldn't find any concrete evidence to support his beliefs. It's this young self who also has a rather powerful premonition that made him refuse to get back on a tour boat. He's never been able to fully understand that experience which, he says, gives him a better understanding of how people can believe such incredible things as fixed elections, child trafficking from a pizza parlour, or reject the facts of global warming.
Flash ahead to a twentysomething Paul who, with the help of some LSD, managed to seduce his best friend's girlfriend and how that played havoc with his mind, but it is the current Paul who is at a much further end of the Paul spectrum who is grappling with the current state of weird beliefs.
Beyond Belief is stream-of-consciousness storytelling. Sussman just keeps rambling on, sometimes making sense, but at other times seeming to avoid any real continuity or purpose.
What makes this work, and it does for the greater part of his hour, is that Sussman seems so comfortable and spontaneous. It doesn't seem as if this is some well-rehearsed monologue, which of course it is. He does make it seem as if he's recalling these moments in the moment.
Article content
Sussman wants to show his skills as an actor so he plays several other characters who talk to Paul, and, in one sequence as if hypnotized, they make him recall those incidents from his past.
Beyond Belief runs in the basement of the Lantern Church which couldn't be more appropriate especially when Sussman describes how his Sunday school lessons took place in what children called the dungeon of their church.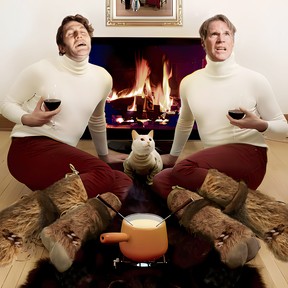 A NIGHT OF EXISTENTIAL HORSEPLAY
It doesn't take long in Long Night of the American Dream for the audience to realize they are being manipulated by two very skilled performers and an even more skilled playwright.
Martin Dockery, who wrote Long Night, stars opposite Andrew Broaddus in what amounts to a play within a play within a play. Given how convoluted the situation becomes, you could actually drag that analogy on even a little longer.
Broaddus claims that Dockery promised to write a play for them to perform at the Fringe, but when he arrived in Calgary a week ago, Dockery admitted he'd had writer's block. That's when Broaddus claims he found a perfect play for them in a library. This play is about a pair of brothers who have always had major sibling rivalry. Dockery has not memorized his lines because he suspects Broaddus wrote the play and refuses to memorize something written by an actor.
Article content
The audience is meant to assume that all the bickering that ensues is really the play Broaddus wrote and that we're waiting for his play to begin, but in reality, this is the play that Dockery wrote, but we're still meant to wait. If this sounds suspiciously like a riff on Samuel Beckett's existential masterpiece Waiting For Godot, likely, that's precisely what it's meant to be. It could also be a riff on Tom Stoppard's Rosencrantz and Guildenstern Are Dead, or Harold Pinter's The Caretaker. These are the ballparks where Dockery is playing and there are many times when he hits a home run.
All that bickering sounds so natural, but that's because Dockery and Broaddus are such skilled actors. What is even more amazing is the skill it took Dockery to write this dialogue so that it flows so easily and sounds so real.
Equally impressive is how Dockery and Broaddus are always aware of the audience, and how they improvise to use something they see or hear.
Long Night of the American Dream, which runs in Festival Hall, is a mind-bending experience, and you just know Dockery and Broaddus are grinning gleefully behind those stoic faces at just how easily and thoroughly they're manipulating the audience for 70 minutes.