Stan Grad had been planning the sale of Soderglen Ranch, located northwest of Airdrie, for months leading up to his death last week
Article content
A sprawling, 28.5-square-kilometre ranch with a world-class cattle breeding reputation is up for sale just 15 minutes north of Calgary, expected to fetch a price well into the eight-digits. Its late owner, esteemed entrepreneur, rancher, oilman and Alberta Order of Excellence recipient Stan Grad, died last week, days before the sale was set to be made public.
Article content
Soderglen Ranch, one of Canada's largest seed stock cattle operations, is on the northwest edge of Airdrie. It features large-scale cattle and grain operations on a striking prairie landscape, including a ravine, water course and water body that are part of the Nose Creek watershed. Once purchased, it will be the largest ranch ever sold near a major city in Canada.
Article content
"It's a spectacular land base . . . the land looks fantastic. There are growing crops. There's the cattle operation, the grazing, and then there's this spectacular creek that goes essentially through the centre of the property," said lead transaction adviser Cam Crawford. "I have been out there several times. On one of my last trips, there were some blue herons nesting in Douglas fir trees along the edge of the ravine. You can find yourself in several National Geographic moments on the property."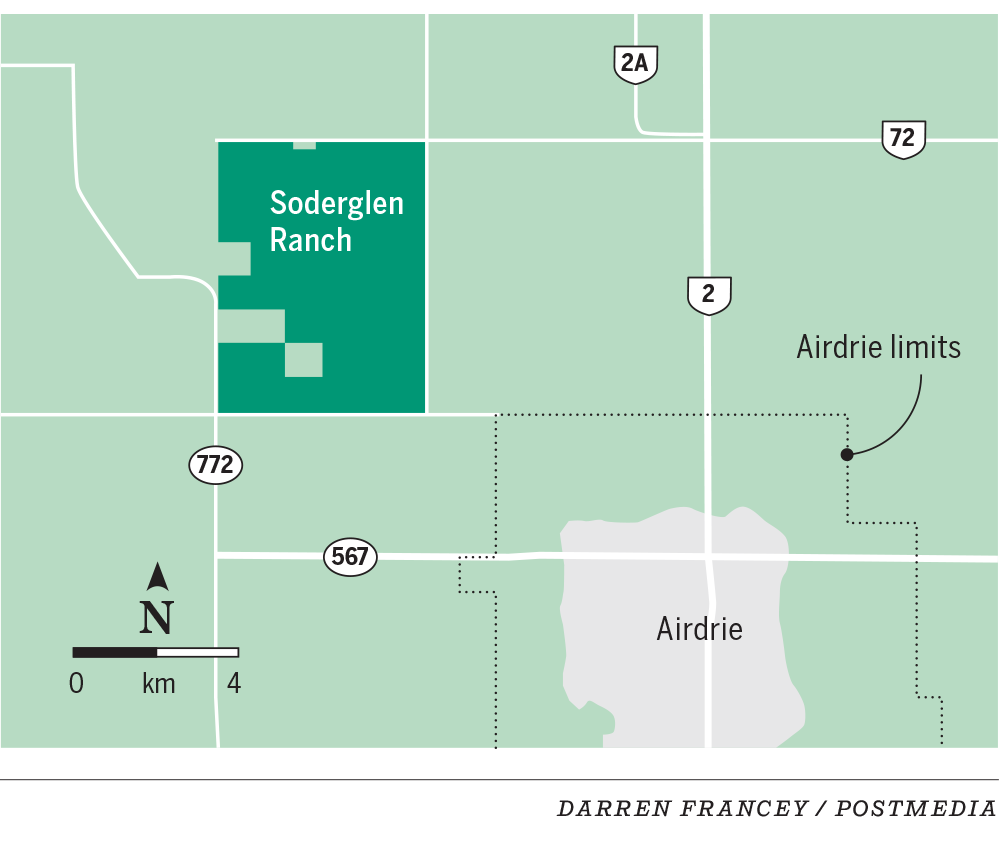 Grad's work went far beyond ranching
Grad was in his late 20s when he purchased his first quarter section of the ranch in 1972, when Airdrie was home to only 1,160 residents. Over the 51 years since, both sites have boomed, with Grad growing the farm to 44 quarter sections — a total of more than 7,000 acres — and Airdrie now one of Alberta's fastest-growing cities with more than 88,000 residents.
Article content
He worked with expert advisers on the ownership transition over several months before his death on July 29. The ranch was something of a prized possession for the 78-year-old.
"It's a significant part of his DNA," said friend Brian Felesky, a noted Alberta lawyer and businessman. "If you go out there, the granaries and the silos and the homes, the magnificence of it all is extraordinary. But there's no bravado from Stan about all that. He just went about his way and included everybody in his humble, engaging fashion."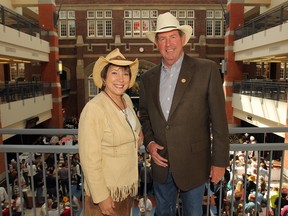 But Grad's entrepreneurial and philanthropic spirit took him well beyond his agricultural endeavours. His pursuits span multiple decades, industries and nations.
In the energy sector, Grad co-founded the Grad & Walker Energy Corp. with a friend-turned-business associate, the late Willard Walker. Felesky says the two met when Grad pulled over after seeing a driver in need of help on the side of the road. 
"Stan pulled aside, said to this gentleman who was having a car break down, 'What can I do to help?' and immediately went to work to help this guy. Well, it turned out that this chap was Mr. Walker," said Felesky. "Over the course of Stan's help and the drive to wherever the hell they had to go, there was chemistry and a connection that lasted a lifetime."
Article content
'He just did it quietly and went about his generous ways without fanfare or notoriety'
While technically retired after the 1997 sale of Grad & Walker — marrying his wife, Jane, the same year — he co-founded multiple other companies in the energy industry, selling each off to larger firms. In his pseudo-retirement, his already hefty philanthropic endeavours continued to grow, serving on various boards and founding or aiding numerous community organizations.
One of the most significant personal projects for Grad was his support of the Shock and Trauma Air Rescue Society (STARS). He turned his efforts to the air ambulance organization after the death of his teen daughter Kristine in a tragic 1990 car crash, becoming one of its biggest supporters over the next three decades.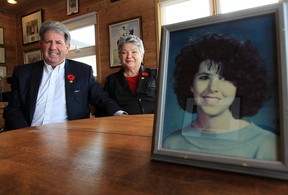 He also helped bolster a hospital in Punta Mita, Mexico, establishing a foundation in the late 2010s that allowed the facility to expand into a fully trauma-equipped hospital.
"Mr. Grad's profound impact on (Punta Mita Hospital) and the lives he has touched has left an indelible mark that will be cherished for generations to come. Mrs. and Mr. Grad's dedication, passion and unwavering commitment to bettering the community have been a guiding light for us all," read a Facebook post from the hospital. "Today, as we mourn the loss of this extraordinary soul, let us also celebrate the legacy he leaves behind. His contributions have laid the foundation for positive change, and his memory will forever remain alive in our hearts."
Article content
Those are just a handful of the examples of Grad's "bigger than life" generosity, said Felesky. But he noted none of Grad's most significant accomplishments bear his name, with the humble man accepting few accolades for his essential work.
"It's not called the Stan Grad clinic. There is no billboard or signage to pay tribute to the generosity of his initiative," he said. "He just did it quietly and went about his generous ways without fanfare or notoriety."
Soderglen sells about 500 pure-bred bulls each year to buyers across North America
Grad operated Soderglen with much of the same under-the-radar attitude, but it is widely regarded for its unique development of hybrid genetics. Felesky said Grad considered and treated the staff on his ranch as family.
"They are employees, but he regards them as being a family team," Felesky said. "They work there, live there, play there and share there together. It's magnificent to see."
The ranch handles up to 350 calf/cow pairs annually and sells about 500 purebred bulls each year to buyers across the continent at an annual auction. It produces about 10,000 tons of silage yearly, with roughly 5,000 acres growing grains — mostly barley, canola and wheat.
Article content
It's turnkey for a buyer looking to keep the large-scale farming operation intact, said Crawford, including some difficult-to-obtain permits. No asking price has been established due to the "exceptional uniqueness" of the ranch, but bids will be accepted until Sept. 30.
Crawford said a sale of the entire property and equipment to a buyer who will keep the cattle operation going is preferred but, due to the scale, bids may be accepted on up to six parcels of the land.
"It is very sad that he passed away, especially at this time. This process has been underway in earnest for several months now, directly under his direction," said Crawford. "The decision that was made was that continuing the process is the right thing . . . It's what Stan would have wanted."
Information on how to submit a bid package will be available online at soderglen.com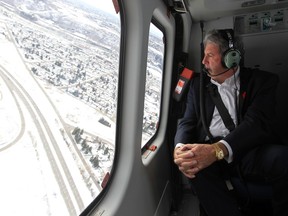 Twitter: @MichaelRdrguez