Reviews and recommendations are unbiased and products are independently selected. Postmedia may earn an affiliate commission from purchases made through links on this page.
Article content
As Dan Clapson and Twyla Campbell sat on a train chugging through Taiwan several years ago, the two friends weren't talking about the Asian culinary adventures awaiting at their next stop. Rather, the two found themselves in a deep conversation about the food of the prairies back home and how they as food writers could best spread the word about the bounty that grows and is cooked up in Manitoba, Saskatchewan and Alberta. By the time they got off the train, they'd sketched out the bones of a cookbook proposal.
Article content
The resulting book, a glossy hardbound volume simply called Prairie, will officially be published this coming week (Aug. 29) by the prestigious Appetite by Random House imprint. Featuring over 100 recipes, Prairie is divided by seasonality, with photos by Calgary-based photographer Dong Kim bringing each plate of food (or cocktail, as the case may be) to life.
Article content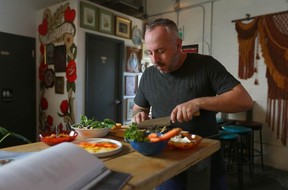 Campbell and Clapson are both originally from Saskatchewan but have long lived in Alberta (she in Edmonton, he in Calgary) and each has a well-documented love of Prairie food. For the last several years Clapson has been hosting dining events through his company Eat North — his Prairie Grid series in particular highlights chefs, ingredients, and drinks from the Prairie provinces. The original conversation on that train in Taiwan largely focused on channelling the spirit of Prairie Grid into a cookbook to share the complexity of cuisine with both the people who live here and outsiders who haven't considered that the middle part of the country is about much more than beef and endless fields of wheat.
"I loved the idea of it," Campbell says. "We are both so proud of our roots and always want to promote the Prairies."
Article content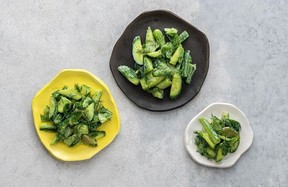 Prairie comes hot on the heels of Eat Alberta First, another regional cookbook by Calgary author Karen Anderson that mines similar territory, but the two books are remarkably different in flavour (literally and metaphorically), proving that the ingredients and traditions from this part of the world are open to a wide range of interpretation. Even Clapson and Campbell find different niches within the book, with Campbell exploring her love of locally grown ingredients with recipes that celebrate the homesteaders and farmers who have created the backbone of Prairie food while Clapson digs into contemporary approaches to ingredients, often through dishes inspired by some of the region's best restaurants. Each author contributed personalized notes for their respective recipes to give some context to exactly what makes each dish representative of the Prairies.
"We wanted to have a balance of the more homestyle recipes that people associate with Prairie as well as more contemporary ways of cooking with identifiably Prairie ingredients," Clapson says.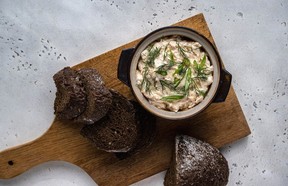 In practice, that balance results in recipes for salads, soups, entrees, cocktails, snacks, and desserts to be cooked and enjoyed at points throughout the year. Clapson and Campbell start with summer (which, they stress is the most bountiful time of the year, much more so than springtime when things are only starting to grow), with recipes for things like grilled radishes with rhubarb butter sauce, Saskatchewan succotash salad, Vietnamese-style bison and pork patties, and haskap berry flapper pie cups. As they move into the trickier colder weather seasons, the authors turn to recipes for preservable zucchini relish, braised beef tongue stroganoff, bison cabbage roll soup, and hearty perogies (with a recipe borrowed from a friend of Campbell's mother).
Article content
They make use of all that grows and roams in these parts — honey, canola, root vegetables, bison, beef, and pulses of every description — along the way. The end goal is to show that despite the flat fields of Saskatchewan and the wholesomeness of our grains and lentils, Prairie food and culture are anything but boring.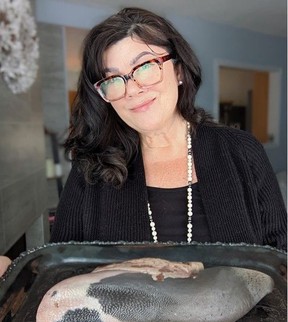 "I love travelling the Prairies and eating food and meeting people and chefs," Clapson says. "We wanted people to love the Prairies as much as we do."
Of course, a splashy new book should come with a splashy book launch, which will happen here in Calgary on Aug. 31 on the upper floor of Carter Cadillac. Clapson and chef Tracy Little of Sauvage in Canmore will be cooking up a four-course dinner and attendees will also receive a signed copy of the book. Book launch parties will also be held in Saskatoon on Aug. 29 and Edmonton on Aug. 30. Tickets to all three events are available through Showpass.
***
In completely different restaurant news, there's a new place to get wings (and other casual bites) in Kensington. Calgary's first Wing'n It franchise is owned by Ishpreet Kalra and Rajat Kumar, two friends who immigrated to northern Alberta from India eight years ago. The pair fell in love with the Wing'n It location in Fort McMurray and decided they needed a franchise of their own. Wing lovers can now choose from the restaurant's more than 100 flavours of wings, as well as burgers, flatbreads, and other snacks.
The new Wing'n It is located at 1126 Kensington Road N.W. For more information or to see a menu, visit wingnit.ca.
Elizabeth Chorney-Booth can be reached at [email protected]. Follow her on Instagram at @elizabooth.