Repeating the government's tough language on crime, Justice Minister Mickey Amery said, 'I want to be absolutely clear — these criminals are not welcome in Alberta. Nothing is off the table'
Article content
Across this city, Calgarians are appalled by the Sept. 5 stabbing murder of 18-year-old Danillo Canales Glenn on an outdoor basketball court.
Two teenage brothers — one 16, the other 18 — are charged with second-degree murder.
Article content
When the accused appeared in court Monday, something telling happened. Defence lawyer Alain Hepner attended, but no prosecutor was on hand. One was to be assigned later Monday.
Article content
This is hardly a case of justice delayed. But it's a reminder that lack of Crown prosecutors, and government-inflicted muddle over how they handle serious cases, has been obvious for years.
Justice Minister Mickey Amery said Monday that this stops now. Violent offenders will be brought to trial promptly by new teams of prosecutors devoted to such cases in Calgary and Edmonton.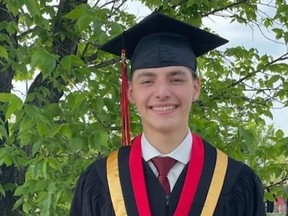 Amery also abolished a "triage" system prosecutors use to sort out what cases are pursued, and which are dropped or pushed to the bottom of the pile.
The new prosecution teams will be able to go after serious crimes immediately, without having to sort through bureaucratic categories.
Adopted in 2017, the triage system set out elaborate rules for bringing some cases forward and delaying others. It was intended to deal with a big rush in courts and slim resources in the Crown prosecution system.
The nine-page triage document often seems too obscure even for a lawyer. Over time, Amery says, the effect was delays throughout the system.
He rejects triage of criminal cases for both practical and ethical reasons.
Article content
"I cannot support a system that prioritizes one crime over another," he said.
"I have a great difficulty telling a vandalized person or other victim that this crime is less important than another crime."
Large majority of Albertans think crime, violence is worsening: poll

Brothers charged in Calgary teen's murder make brief first court appearances

Shooting in Capitol Hill leaves man dead
Even with serious crimes, he said, the triage system wasn't working well.
"What we saw was that some prosecutions were not proceeding, even those that were of high public interest.
"I reject that type of viewpoint. I prefer a strategy that allows prosecutors to do their job fully and completely by prosecuting those that come before the service regardless of a protocol."
Amery expects the teams to quickly develop knowledge about violent elements in the city. A similar system for firearms offences has already been successful, he says, and can serve as a model.
The prosecutors are also expected to work with city police officers on problems like drug houses.
Repeating the government's tough language on crime, Amery said, "I want to be absolutely clear — these criminals are not welcome in Alberta. Nothing is off the table."
Article content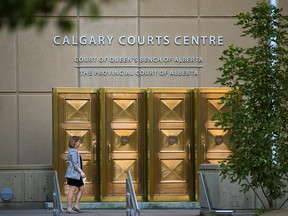 Public Safety Minister Mike Ellis told an Edmonton news conference: "You have the right to walk down the street without being violently attacked. You have a right to take transit to work without inhaling secondhand crystal meth smoke, and you have a right to walk downtown without being caught between clashes of violent organized crime gangs."
He added, "But we can't arrest our way out of this." He pledged help for the unhoused and those with addictions.
"It is our government's stance that it's possible to be tough on criminals preying on our most vulnerable and provide hope and recovery to those battling addiction."
Edmonton Mayor Amarjeet Sohi surely echoed feelings in Calgary — and hopefully at city hall — when he said "everyone here agrees that the status quo is simply not working and things must change."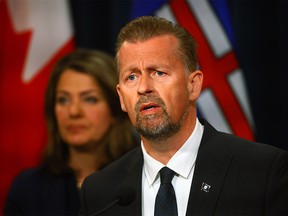 In both big cities regular citizens are often accosted, addicts consume drugs in public, gangs and dealers murder in public with no thought to public safety.
There was another murder in Calgary on the weekend — the death of a man shot dead on a porch in the typically pleasant neighborhood of Capitol Hill.
One neighbour caught the growing mood of the city, I thought, when she told CTV: "I fear for my safety every day. The city in general is becoming completely terrifying every time you turn around."
City police statistics don't show huge jumps in crime year over year. But earlier years were already bad and it keeps getting worse.
The high-profile crimes come one after the other, to the point that people are frightened in their own neigbourhoods.
Politicians blow wind at a lot of subjects. On this one, they'd better be serious.
Don Braid's column appears regularly in the Herald
X: @DonBraid