Reviews and recommendations are unbiased and products are independently selected. Postmedia may earn an affiliate commission from purchases made through links on this page.
Article content
Beni Johnson doesn't remember when he first saw Master T on television.
But the VJ and early booster of Canadian hip hop had a tremendous impact on Johnson, who began watching Master T on MuchMusic as a child. So Johnson's participation in 50 Years of Hip-Hop: 4 Elements from the West, which will include Master T and local artists having a roundtable discussion at the National Music Centre on Aug. 29, is a significant, full-circle moment for the local entrepreneur and promoter.
Article content
"In an era before the Internet, seeing someone who looked like me being in a position to present art, music and culture in general was such an amazing thing," says Johnson, who is founder and executive director of 10 at 10 Music Culture. "The opportunity to work with him is one of those feather-in-the-cap moments that (shows) the things you are doing as having value and impact."
Born Tony Young, Master T has certainly been a pivotal figure in the evolution of Canadian hip-hop. He served as a producer and VJ for MuchMusic from 1990 to 2001 and, during that period, interviewed several American and Canadian hip-hop artists, including Dr. Dre, Lauryn Hill, 2Pac, Snoop Dog and Maestro Fresh Wes.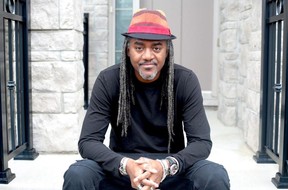 As the head of the Calgary-based 10 at 10, which is co-presenting the event with NMC, Johnson has spent more than a decade promoting and amplifying Black culture. So it's not surprising he is part of two events next week meant to celebrate hip-hop's 50-year history.
That includes a celebration in conjunction with Arts Commons on Aug. 30. Party in the Plaza will be headlined by artists Kardinall Offishall and Kiesza, but Johnson has also put together a lineup of 15 local hip-hop artists to open the show at Olympic Plaza.
Article content
Both the National Music Centre and Arts Commons are holding the events to honour the 50th anniversary of the birth of hip-hop. On Aug. 11, 1973, American Jamaican deejay Kool Herc presided over a back-to-school party in the Bronx with two turntables. This is generally regarded as the genre's big bang moment. Canada has its pioneers, of course. Johnson names Maestro Fresh Wes, dubbed "the Godfather of Canadian hip-hop," as an influential figure. He was among the first Canadians to find success in the genre with his 1989 album Symphony in Effect and the song Let Your Backbone Slide, which became the country's first hip-hop hit. Johnson also names Michee Mee, who was one of Canada's first female MCs to find success in the 1980s.  
At the National Music Centre, Master T will moderate a roundtable discussion featuring local artists Cartel Madras, Drezus, Temia, Mouraine, Da Kid T, Sargeant X Comrade, RTC Profit and Wyzewon. The NMC is now the permanent home of the Canadian Music Hall of Fame, which does not include Maestro Fresh Wes, Michee Mee or any other hip-hop artist among its inductees. There have been some initiatives in the past few years that have seen groups such as Advance Music Canada, a Black music business collective, team up with the Canadian Academy of Recording Arts and Sciences to create better representation at the Juno Awards. But the industry still has some work to do in that area, Johnson says.
Article content
"Who gets the chance to hear these artists on an ongoing basis?" Johnson says. "When we're talking about local radio stations, outside of college radio, we don't get the opportunity to hear our own local Canadian rappers and R&B singers. The proof is in the pudding. We don't have urban radio yet hip-hop and R&B have been the No. 1 genres in North America since 2018, when Rolling Stone announced that. Why is it that in Canada, in general, but also specifically in places like Calgary, you don't even get the opportunity to find out about the people who are making waves musically? We are not getting the chance to hear an abundance of hip-hop. We're celebrating 50 years worldwide, again it's the No. 1 genre, but we are not hearing this music in a lot of places within Canada. So there's tons of catching up to do from an infrastructure standpoint, from an audio experience standpoint, which would all help grow the economics behind the music industry in Canada as well."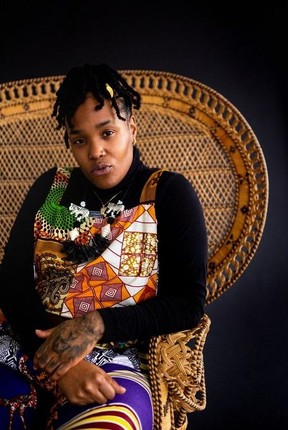 Both the NMC and Arts Commons events are designed to shine a light on local hip-hop artists. At NMC, 4 Elements From the West refers to the four pillars of hip-hop culture: graffiti art, rapping, DJing and breakdancing.  It will feature graffiti art from JD War Paint, an MC contest, a DJ showcase with DJ Pump and an exhibition breakdance battle with the Juicebox Crew vs. Endless Possibility.
Article content
At Olympic Plaza, the opening lineup will include Dozie, Dragon Fli Empire, Sinzere, Halfcut, Moto, KQuan, Jackie Art, Tea Fannie, Kuzi Cee, Bvitae, Bijaan, Kuya Jerzey, Yemeknight and Fatrok + DJ C-Sik.
Fatrok + DJ C-Sik will start the show with an homage to hip-hop, playing classic tracks to honour the history of the genre. After that, the artists will be performing one song each with Dragon Fli Empire, who have been performing hip-hop for 20 years in Calgary, closing out the segment.
"We are giving people that collection of 15 artists just giving it their all," Johnson says. "If you are someone who has never seen local hip-hop, in a span of an hour you are going to be like 'I had no idea there was this much in the city.' With the work we've been doing in the past decade-plus, I wanted to give people a little bit of a taste of what's in your backyard and a little bit more support so you can see this kind of stuff more often."
50 Years of Hip Hop with Master T and Guests takes place Aug. 29 at the National Music Centre at 6 p.m. For tickets and more information go to studiobell.ca/What's-on 
Kardinal Offishall & Kiesza: Party in the Plaza will take place Aug. 30. The site opens at 6 p.m. Performances start at 7 p.m. Visit artscommons.ca